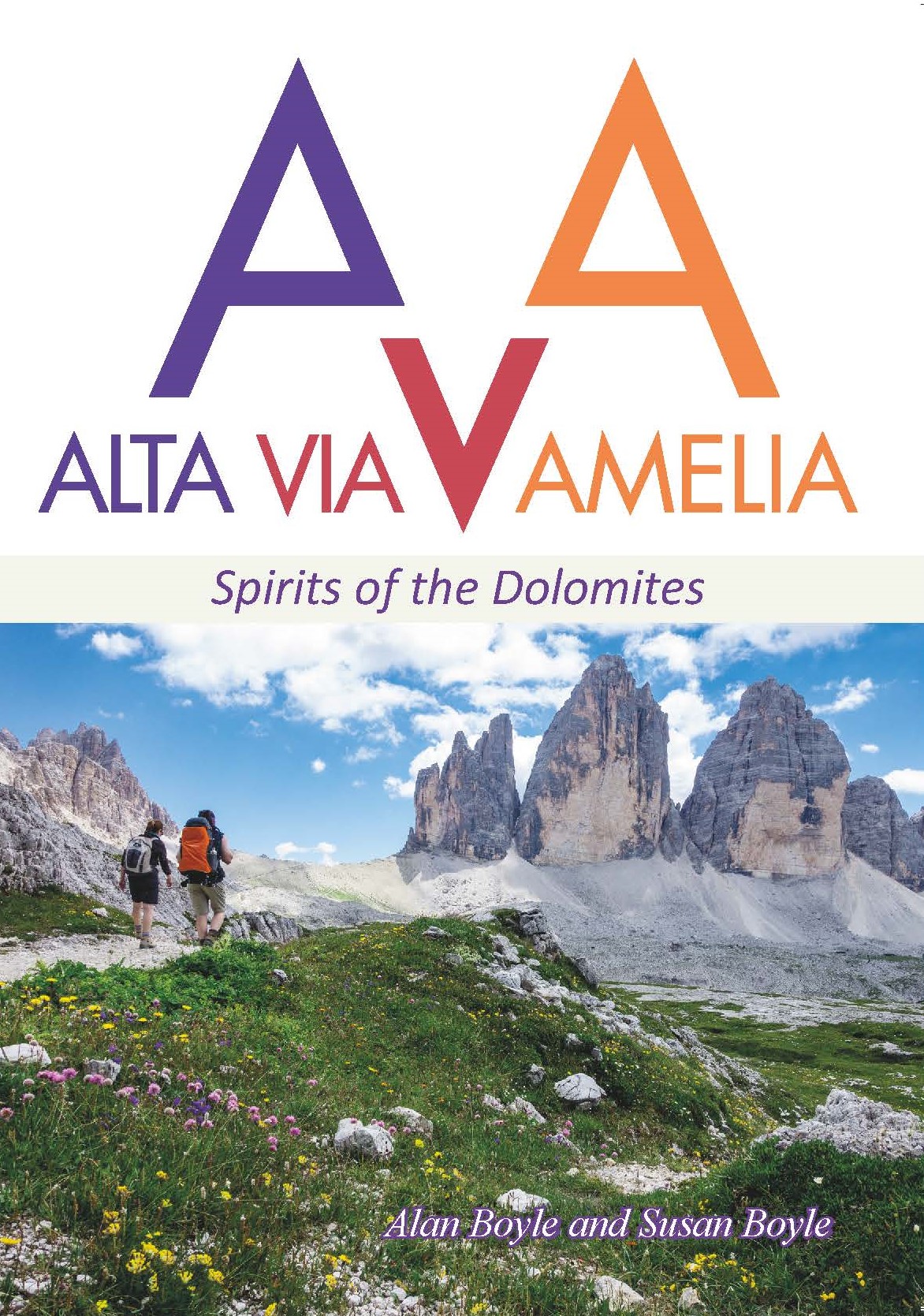 ALTA VIA AMELIA Spirits of the Dolomites
€24.99
This is the first complete trekking guide to a new long-distance (400 km) Alta Via through the Italian Dolomites.
ALTA VIA AMELIA is inspired by the remarkable journey that two English women, Amelia Edwards and Lucy Renshaw, charted in 1872 and which Edwards recorded in her book Untrodden Peaks and Unfrequented Valleys. It has historical links to the dawn of mountaineering in the Dolomites. Alta Via Amelia follows their itinerary, from Cortina to Bolzano, but at a higher altitude, on well-marked footpaths, through the same Dolomite peaks that Amelia sketched and described so vividly from the valleys below.
ALTA VIA AMELIA connects famous and iconic Dolomite mountains with pristine and unspoilt zones, home to flora and fauna that are rare, if not extinct, elsewhere. This copiously illustrated guidebook contains everything you need
How to get there, what to take, where to sleep and eat.

Detailed route descriptions, sketch maps, elevation charts and travel times for all stages on the Foundation trail, accessible to any reasonably fit walker.

Variants that offer more challenging alternatives, including sections of vie ferrate, on some stages. These are written by local experts and mountain guides who live in the Dolomites.

Twenty-three QR codes activate YouTube videos on smartphones to inspire readers with this stunning landscape, recognised as a World Heritage Site by UNESCO.

'Amelia, Alan and Susan take us by the hand and help us to discover and rediscover the mountains that surround us with fresh eyes.'

Marcella Morandini
Director of the UNESCO Dolomites Foundation
Click here to peek inside
Click here to buy in £ UK